BLACK BOOK MASTHEAD 2008
Illustration of production staff at Black Book Creative Directory. Gouache on muslin.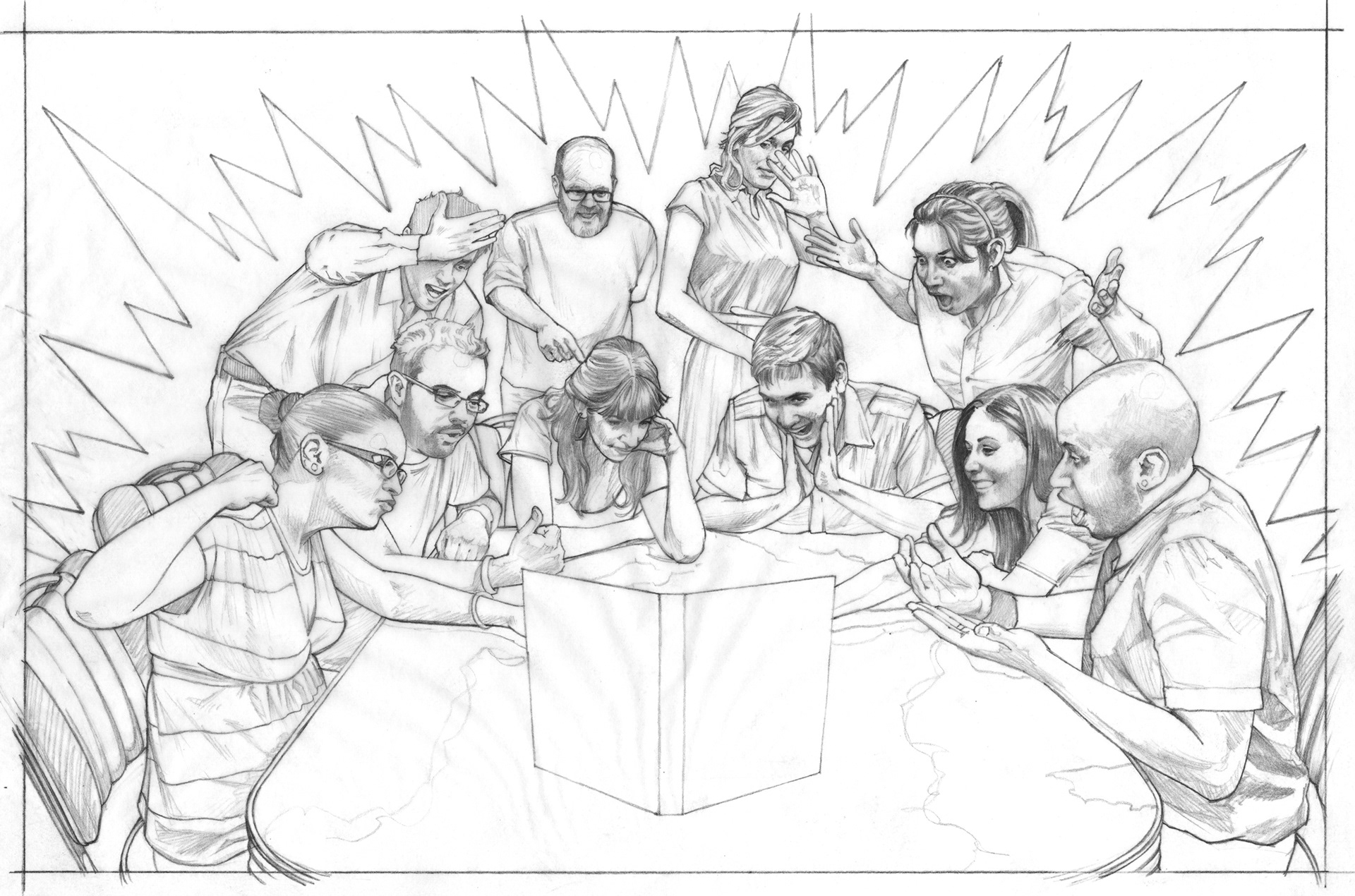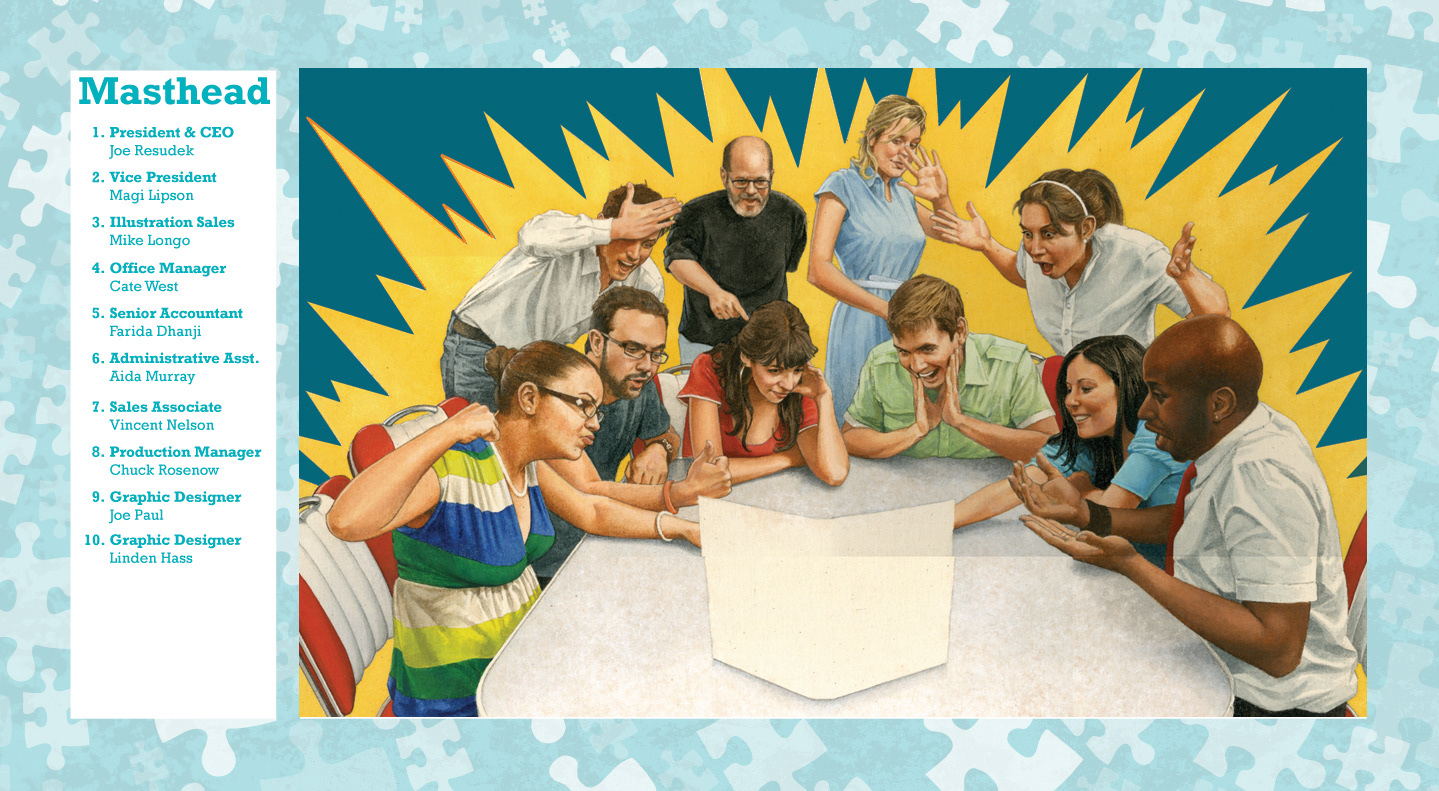 While doing an end of the year purge of old files and a general clean up to make some room on one of my computers, I came across a folder titled BlackBook. As soon as I opened the first file inside -( a scan of the final clean pencil that I would have sent to the client for approval ) - it hit me. I had all but forgotten about this illustration.  BLACK BOOK Creative Directory of Illustration commissioned me to do this back in the summer of 2008. What a blast from the past! I had all but forgotten about this project. Being that it was close to 9 years ago and considering the body of work produced during my career I guess I'm bound to  forget a job or two. I'm sure it has nothing to do with my age. The last image is the reference I used for the table that everyone is sitting at.